Commission Chairs
---
Tibor Stigter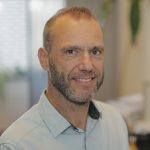 Tibor Stigter is Associated Professor of Hydrogeology and Groundwater Resources at IHE Delft Institute for Water Education, under the auspices of UNESCO as a Category 2 centre. He has around 20 years of experience in postgraduate education, research and capacity building in his main areas of expertise: i) groundwater resources assessment and development in adaptation to climate and global change, and ii) use of hydrogeochemical and geophysical tools to assess groundwater-surface water-wetland interactions, and impacts from contamination and salinization. His main research for development projects are currently in the field of sand rivers, coastal aquifers and natural water tower systems in several countries of Africa. Furthermore, he is the initiator and coordinator of the EU Erasmus+ Mundus Joint Master Programme in Groundwater and Global Change – Impacts and Adaptation (www.groundwatermaster.eu).
ⓘ Google Scholar
ⓘ LinkedIn
ⓘ ResearchGate
---
Jodie Miller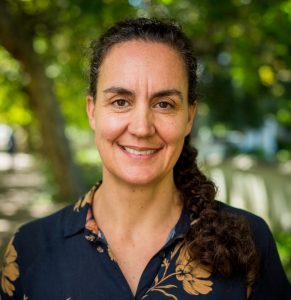 Jodie Miller currently works as Section Head of the Isotope Hydrology Section of the International Atomic Energy Agency in Vienna. She is also an Associate Professor in the Department of Earth Sciences at Stellenbosch University in South Africa. Although she started out in metamorphic petrology, these days she regards herself as an Earth Scientist with diverse research interests in isotope geochemistry and mineralogy, with a focus on isotope hydrology. She has around 10 years of experience in various projects across a broad spectrum of earth sciences including: groundwater sustainability and vulnerability assessment using isotope tracers;field mapping of complex geological terrains and their bearing on groundwater movement; using isotopes to track the interaction between surface water and groundwater. Prior to this, she worked on a variety of large regional mapping programs in Mozambique, Madagascar and Namibia.
ⓘ Google Scholar
ⓘ LinkedIn
ⓘ ResearchGate
---
Dr. Jianyao Chen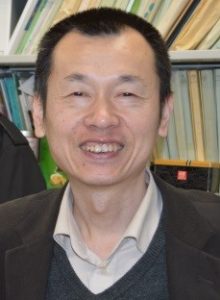 Dr Jianyao Chen, Professor in School of Geography and Planning, Sun Yatsen University. Dr Jianyo Chen is researching physical, chemical and microbiological aspects of hydrological process under environmental change and urbanization, focusing on groundwater dynamics by using isotopes. His current activities include (1) geochemistry, groundwater dynamics, and paleogroundwater in Leizhou Peninsula and Lianzhou catchment, (2) basin scale hydrological processes in Humid Area (Southern China), and (3) Environmental issues in land and water. Dr Chen has over 30 years of research experience in a broad range of issues relating to agriculture water use, soil-plant-atmosphere continuum (SPAC), application of Geographic Information System (GIS) and remote sensing in hydrological modelling, nitrate pollution in groundwater.
---